There is something special about the process of women inspiring one another. Having the reflection of light offered from a woman that inspires you can help with achieving personal and professional goals sooner than you think. A recent conversation with my tribe of friends shined light on the idea that there is just something about being around your girls that makes you feel incomparable. This type of invigoration is something that a male partner can't always do.
Nicole Lapin, the author of the financial self help book, Rich B*tch states the importance of having in her words, a professional girl crush:
"A Professional girl crush, to me, means you like what another woman has going on. You look up to her. You respect her and kinda sorta want to be her, or have certain things she has, or do certain things she does or has done. If you're lucky enough, you get to meet or talk to her."
The idea of having a girl crush, someone you're willing to be open to learning from and sharing with, is definitely going to contribute largely to your overall goals. Now you could debunk this as a mentor but it's not JUST that. Your inspiration could be someone close or someone you have never even met. The idea is to have someone to look up to with your vision in mind paired with clarity and more details.
In terms of wellness, I have different girl crushes that embody where I'm at. Here are a few of mine to give you an idea of how to incorporate your own:
Issa Rae inspires me to stay authentic in my storytelling.

Karen Civil reminds me that though I may feel like my goal career doesn't fit into a specific title, it exists.

Supa (@supa_cent) is living proof that an empire is within arms reach with hard work and logic.

Valencia D. Clay (@valencia_valencia) shows me that though I may have a trauma in my past, there's beauty on the other side.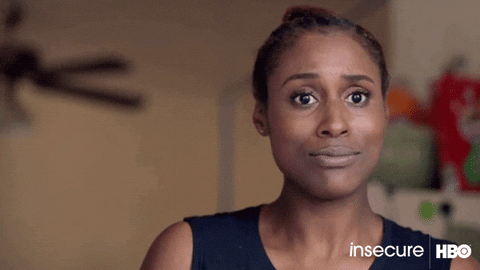 Nerissa Irving (@nerissaneferteri) makes me eager to keep learning and loving my body.

Solange makes me wanna serve my weirdness on a silver platter rather than conceal it.

Ari Lennox makes the whole journey of young, black and all over less lonely.

Megan thee Stallion makes me wanna be the life of the party than posted on the wall.
Some hold different significance than others for various reasons but all in all these women inspire me to do better, do more, and be me unapologetically. Not only having the vision of what you want but actually witnessing it possible, can motivate you more, calm your worries, or just help you along the ride.
My suggestion is to get a girl crush, inspiration, role model, etc. You may already have one but not know specifically why you are so smitten by them. Take a minute to think and brainstorm how your girl crush can help navigate your road map through life, and feel free to steal some of mine.